Wingshooting
---

---
There are not just some birds flying; there are black clouds dancing over our fields, any day, any time of the year, flying constantly between their roosting woods and the open farmlands.
If you enjoy hunting, you can't miss these 4 days/3 nights experience. On the arrival day, our staff welcomes you with lunch and get ready to go shooting that same afternoon. The next couple of days our routine starts at 700 am with a wake up call and homemade breakfast. We drive for no longer than 30 minutes to the shooting field. Each hunter has a bird boy assigned, to assist you with shells and drinks. You will be located in a hidden camouflaged spot. Everything is supervised by our dove scout. At noon, you return to the lodge for a classic argentine meal. You can get changed and even take a nap, depending on the time of the year. In the early afternoon you go back to shooting until the day declines. It is common for a single gun to shoot 1,000 birds in a day. Back in the lodge you will find a comfy rural entertaining environment with cocktails, beer, dove chest appetizers, pool and dinner off course. You cannot not have fun. Last day, after the morning hunt and lunch, we will take you to the airport to take your flight.

Our hunt is regulated by the environment secretary.
---

When you come and see, with your own eyes, the number of doves that inhabit in Córdoba, you will understand why it is considered the best dove hunting spot ever.
Species

---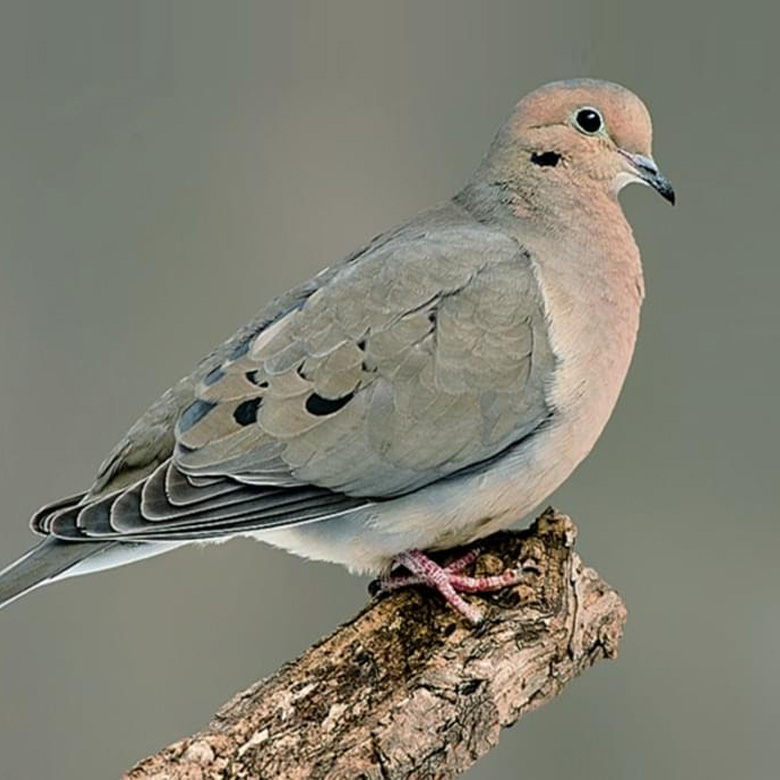 The eared dove
is a close relative of the North American mourning dove. The eared doves around Córdoba do not migrate. The weather conditions, the roosting close to the hills, feeding from the many seeds of the crops, make all a perfect place for doves to breed almost continuously. There are reckoned to be between 23 million and 50 million of these doves in the fields of Córdoba. Its flight is high, fast and direct, with the regular beats and an occasional sharp flick of the wings which are characteristic of pigeons in general.
---
Native pigeons
in Argentina are big, blue-gray similar to those that walk around our city parks. Having woods for roosting and food in quantity, the pigeons are also found in great number. Although their habits are similar to those of the dove, the hunt uses stationary decoys like that of the duck. Plus, they fly fast as the Quail making this game a complete unnoticed challenge.